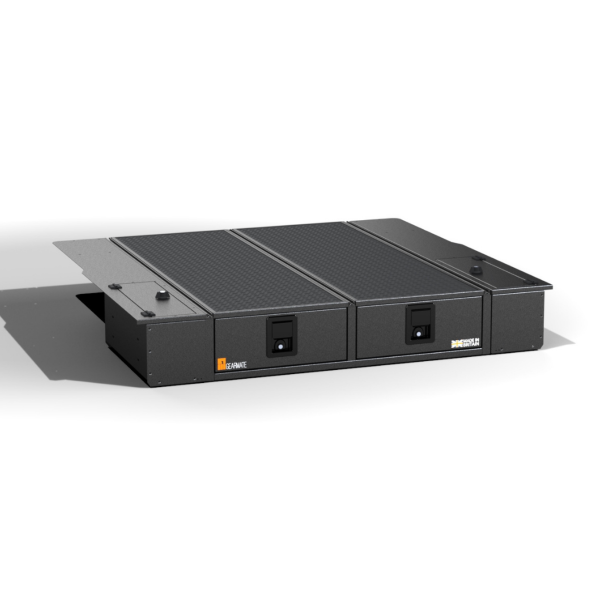 Gearmate Infill Pods Top locking
Regular price $463.00 Sale
Gearmate 

Infill Pods Top locking
Description
Gearmate Infill-Pods work off the side of your Geardrawers, to tidy up your load space and give additional lockable storage options.
We also offer Locking pods with an option of front locking or open top, please contact our sales team should you have any queries as to which Infill Pod to choose.
T: 01789 595200 / sales@gearmate.co.uk
KEY FEATURES
Infill-Pods extend usable deck area and provide additional storage options
Only compatible with Gear Drawers.
DIMENSIONS
Width x Depth x Height (mm)
Sizes vary depending on drawer/truck
Size e.g. 255 x 1370 x 303
Only compatible with Gear Drawers.
For system add-ons please ensure you check your truck bed dimensions if you have Roll-up covers and Tonneau.
Fiat Fullback will require bed liner to be removed.
All pictures shown are for illustration purpose only. Actual product may vary due to product enhancement.