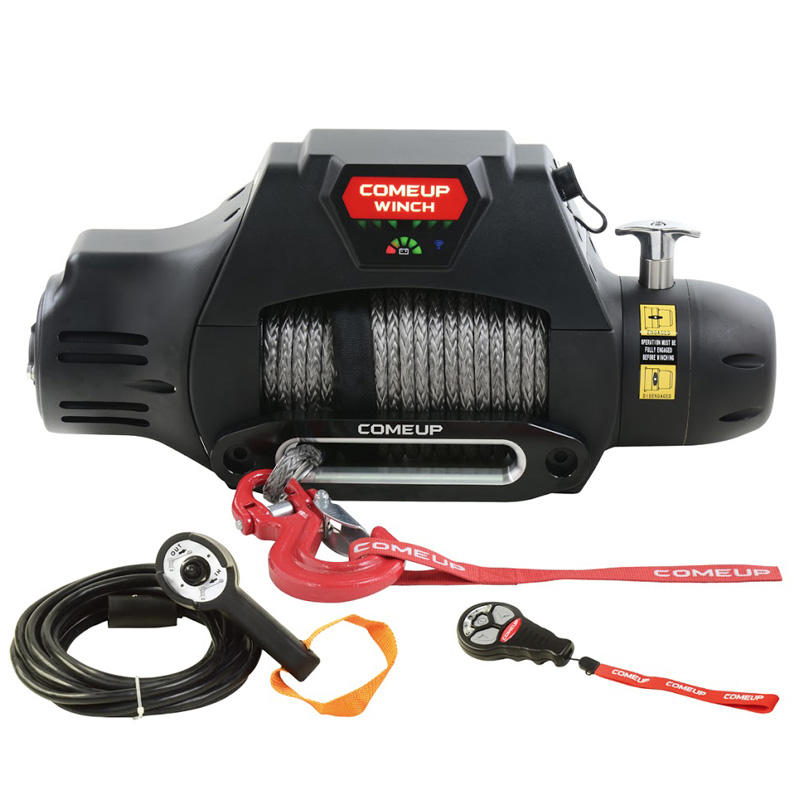 ComeUp DV-9.5rsi Winch Kit (Front/Rear)
Regular price £1,519.30 Sale
For all international orders please contact info@arctictrucks.com
* 2 WEEK LEAD TIME FOR THIS PRODUCT *
The result of close collaboration between Arctic Trucks and ComeUp Winches, the DV-9.5rsi is a severe duty wound motor winch, equipped with a thermal protection switch and rated at 9,500lb pulling.
It features a 12 strand synthetic rope, coated to improve abrasion and eliminate water absorption, while the patented mechanical cone brake outside the drum expedites heat dispersion and makes the winch ideal for use with synthetic rope.
16 equally-positioned pin holes with stainless steel ergonomic T-handle, allow it to be repositioned in 22.5 degree increments.
Can be equipped with a wired water-proof remote control, or digital signal two-way wireless remote control.
* 2 week delivery time *